Taimur Malik is a partner at the UK based Clyde & Co law firm and leads its global Pakistan practice. He regularly advises governments, sovereign wealth funds, financial institutions, listed companies and Fortune 500 companies. During 2005-8, he was also the Executive Director of the Research Society of International Law, Pakistan's only international law think tank and capacity building institution. He is the founder of CourtingtheLaw and associated projects supporting access to justice and legal literacy projects in Pakistan. Malik is recognized as a leading individual by The Legal 500.
Law is Art
A lawyer by training and providing strategic counsel to entities across the region on a variety of subjects, Taimur Malik sees law as its own artform. "Every day you are thrown challenges by clients and given propositions. At times, you have to find very creative solutions to ensure that the desired objectives are achieved. The legal documents you create to implement those structures and solutions are an art form." For him, law is life; everything interacts with law in one way or another. Malik also has a passion for improving access to legal literacy and law practice in Pakistan. In that pursuit, he founded an organization called Courting the Law which hosts debates, webinars, discussions, and more.
Art does relate to law, though, in very direct and important ways, and Malik believes that discussions around art and law through festivals like the LDF are absolutely necessary. He sees very little discussion about copyright law and how to protect artist work in Pakistan. While the legal framework does exist, it is not digitized and the associated costs and lengthy process are prohibitive for emerging artists. He hopes to see discussions where artists, lawyers, and judges can all become aware of the process. He notes that we do see people qualifying into this particular field of law abroad, but that Pakistan is still behind the curve. The legal framework for copyrights and trademarks does exist, though it is not talked about or well known from the perspective of and amongst the art professionals.
Indeed, Malik believes that now is the right time to push for these discussions as the artist community has greatly expanded in recent years. He has seen and participated in discussions of artists to introduce more structure in their work, such as creating their own associations, foundations, and corporate entities. "In order for lawyers to be able to advise and for judges to adjudicate, there needs to be an awareness of these issues in the art ecosystem." While it is not currently commercially lucrative for lawyers to specialize in this field, he believes it is important and necessary.
What does a digital artist need to know about law?
For Malik, there are two main things that emerging artists need to think about. The first is that, in a digital medium, there is the possibility of using material that is already created by someone else, and that might be regulated by certain laws. That's not just about where you are creating, but where it might be displayed. He says, "The awareness needs to be there, so you should not end up breaching someone else's rights." For him, this includes memes, as he sees memes as a form of digital art. It's not about being scared and not doing anything, but maintaining a certain level of common sense and understanding to avoid issues later.
The second thing is to think about licensing. Even if it is just posting something on your own website or a digital art gallery, he notes that it's important to create a formal record of when an artwork was originally posted and by whom, so it's clear later who it belongs to.
In summary, he advises to "Be conscious of what to do and what not to do. Also, think about preserving and protecting your rights going forward."
Does introducing this legal structure inhibit the natural accessibility of the virtual space?
It might seem that bringing in law and legal structures into the wild world of the digital would limit its inherent democracy and accessibility. However, Malik points out that some regulation is required especially if digital artists want to work professionally. "It shouldn't be over regulated as over regulation is never a good idea. However, some structures are inevitable as things grow and the markets and industry mature. It's unavoidable but it's also for the protection of the artists."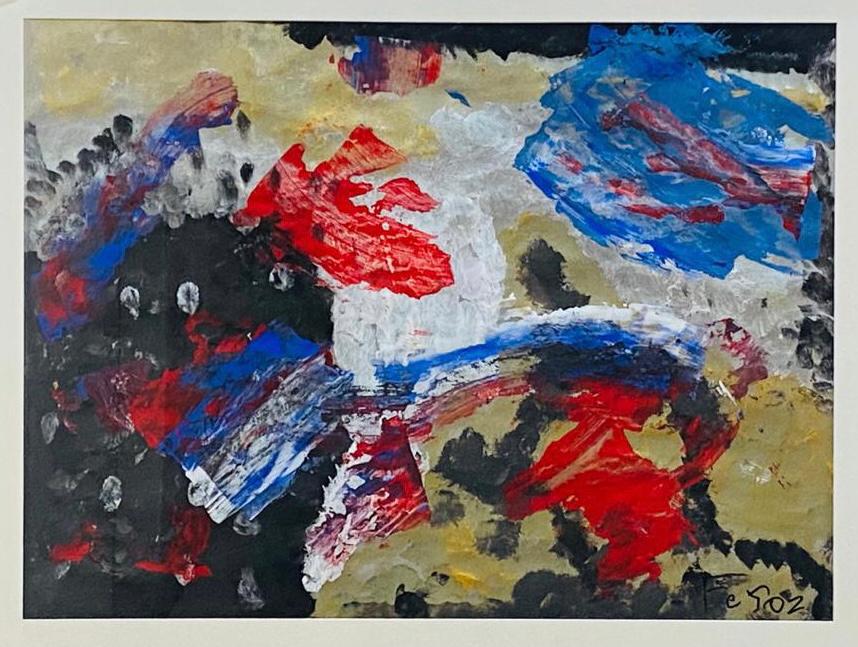 Post Reality in Law
When it comes to post reality, Malik notes that the big shift will come in terms of the concept of place and domicile as more and more of us are working digitally and globally. He sees the shift as exciting and challenging, and notes that "One can only be optimistic. You have to enjoy it and make the most of the journey. Whatever reality it is, it will change in another five/ten years and it will keep evolving."
In closing, Malik notes that he would also like to see more discussion in Pakistan around art as a form of leadership. He says that "Some of the most profound thought leaders and social influencers in the world and Pakistan have been leading artists…Artists have the power with which to mold public opinion if they want to." He hopes to see discussions around art, youth, and leadership through the festival. He concludes by saying that we need to look at art through many different lenses, especially now that both the art and the discussions are in digital formats!