Zara Sajid is a specialist in the contemporary art sector as a curator and advisor. She actively promotes Pakistani contemporary art and curated 75 exhibitions to date in Pakistan, India, Dubai and London. Zara worked as a consultant for the World Bank Group Islamabad for their art program. A graduate from the National College of Arts Lahore, she is currently an MBA candidate in the Art & Luxury program run by IESA ARTS & CULTURE, Paris where she has gained tremendous insight into the interconnections between the luxury market and the contemporary art sector. She currently works as a Digital Marketing Strategist & Community Manager for the Regis Mathieu Gallery, Paris and Photo Days Paris.
The evolution of Pakistan's digital arts industry
With over eight years of experience in the field, Zara Sajid has had the unique opportunity to watch the contemporary art world in Pakistan evolve, as digital art has slowly made inroads into the industry. She says, "When I started in 2013, digital art in Pakistan was unheard of. It's not because there weren't digital artists. However, for digital art to be showcased at a gallery or museum was a concept that was completely alien to people in the arts sector." She notes that it was partly the success of senior artists such as Rashid Rana in the global art world that helped turn people towards digital artwork.
Zara says that when her gallery, My Art World, started showcasing photography and photo manipulations in 2015, it was very well received. It was the solo exhibition of digital artist Omar Gilani, however, in collaboration with the Prince Claus Award and the British Council that really jumpstarted the industry. She feels that it particularly changed the game also because it was open to the public, not just "a white cube gallery where you are only allowed to invite a select few people who will acquire the work." As such, it started the dialogue between digital artwork and the public at large, something which she also worked with as curator for the World Bank in Islamabad.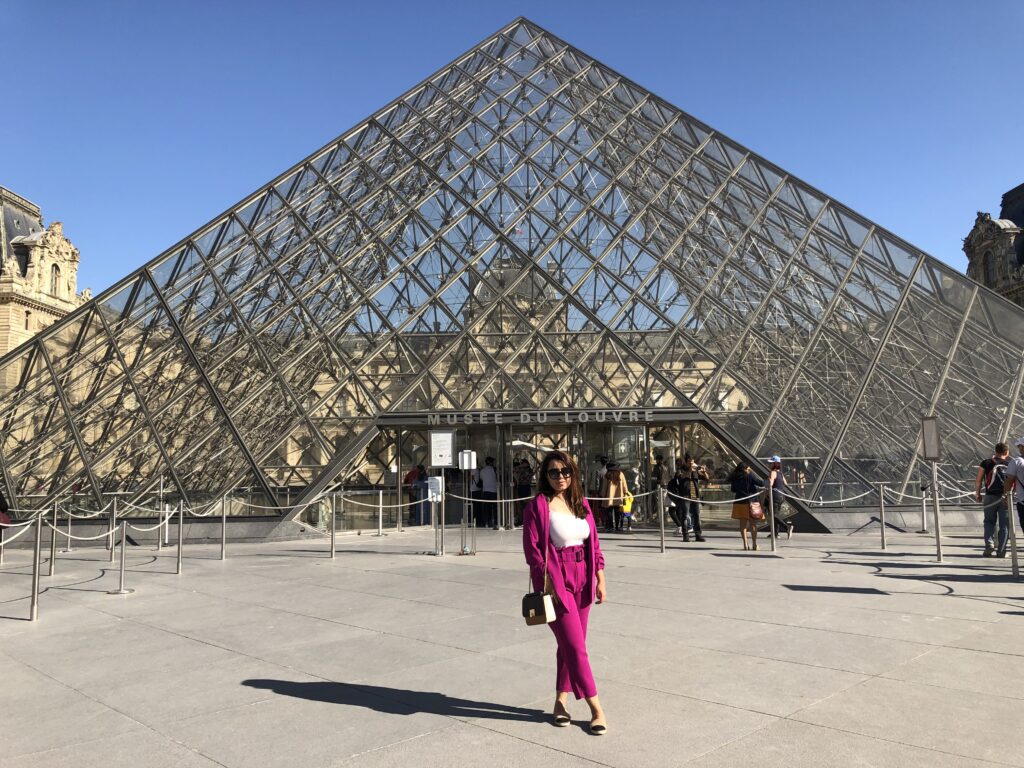 The path forward for digital artists
One thing Zara enjoys doing is scouting for new talent, and before starting her Master's degree she often could be found at the degree shows not just in Lahore but all around Pakistan. She says that "sometimes I see that the raw talent is there but it requires a bit of refinement so I've always had this open door policy where I am extremely reachable. Many artists had their first exhibition with me and I really enjoy guiding them. It's nice to see if someone takes your feedback and really acts on it."
One thing she has noticed is that especially this past year as everything has been pushed to the digital, there are many opportunities for digital artists beyond just making work for themselves. She notes that digital art is now part of the DNA of most brands, and digital artists can work in UI/UX design, applications, gaming, and much more. Indeed, she sees that digital artists have an advantage as their work is mobile. After all, a traditional painter can't just pick up their studio and go anywhere.
The opportunities of post reality
Zara offers one of the most positive outlooks on the concept of post reality thus far. Her views are grounded in a very practical observation. She says, "I don't really like to look at things in a rigid manner or do these calculated speculations, because no matter how much you calculate something, you will eventually have no control over it." She believes that "The idea of post reality and what's beyond is something that everybody needs to ponder over. There's a whole other world out there which is untapped. It could mean something different to each one of us, and collectively if all those ideas and concepts came together it could really bring out something unimaginable."
Specifically in reference to digital artworks, she is inspired by the dialogues it causes. "If you show a futuristic artwork to someone whose eyes are not that trained to look at artwork, you're giving them a window to dream, to wonder, to think, to start the dialogue and be a part of a wider narrative."
Finally, she ends with a word of encouragement for the festival, saying that "It's definitely something that was needed in Pakistan and I like the fact there are international artists coming on board as well. I think it will open many other doors for many people."